We are recruiting a new Chair of the Board.
Do you have a strategic background? Strong leadership skills? Care about the future of the NHS? Have a passion for social care services? If the answer is YES, then you could make a difference at Healthwatch Rochdale by becoming our new Chair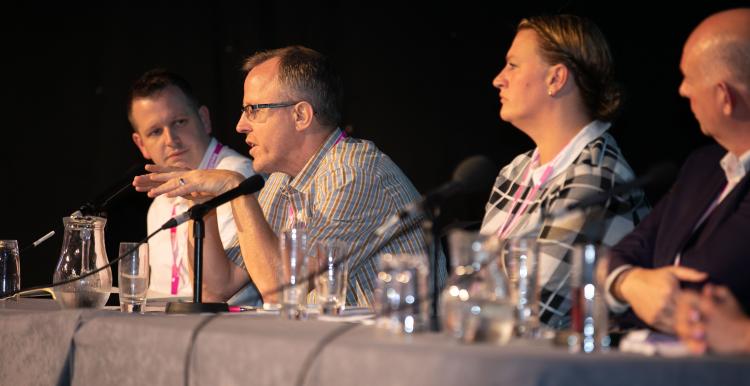 Healthwatch Rochdale are currently recruiting for a new voluntary Chair to join our existing board members in the development and management of the strategic running of the organisation.
The chair will help to lead and steer the direction of the organisation and will take part in public board meetings and participate in statutory meetings on behalf of Healthwatch Rochdale.
Healthwatch Rochdale are currently looking for a new chairperson who can:
Be the leader and spokesperson of the Healthwatch Rochdale Board and is expected to fully understand and represent Healthwatch Rochdale and its activities.
Attend local strategic meetings
Ensure involvement and accountability
Ensure the effective management of the business
Efficiently conduct Board meetings and subcommittee meetings
The current Chair, Jane Jackson, has been Chair of the board since its creation in  April 2015 but she has now decided to step down due to other commitments.
I have been privileged to serve as Chair of Healthwatch Rochdale for the past five years. In that time it has developed from a new organisation into the well respected and professional company it now is, led by a very experienced Chief Executive in Kate, supported by an excellent staff team. Several new Board members over the past year have helped to set a new strategic vision for Healthwatch and we are now looking for a new Chair to grow that vision for the benefit of the residents of Rochdale. New personal projects led me to realise that I will not have the necessary time to give to this and therefore I am stepping down from the Board to concentrate on those. If you are passionate about health and social care and want to help ensure that the residents of Rochdale get the best from these service I hope you will consider applying for this role.
If you are passionate about health and social care and want to help ensure that the residents of Rochdale get the best from these service I hope you will consider applying for this role.'
If you are interested in the position of Chair for Healthwatch Rochdale then please complete the online application form or contact the office on 01706 249575 or info@healthwatchrochdale.org.uk