We are recruiting a new Chair of the Board.
Do you have a strategic background? Strong leadership skills? Care about the future of the NHS? Have a passion for social care services? If the answer is YES, then you could make a difference at Healthwatch Rochdale by becoming our new Chair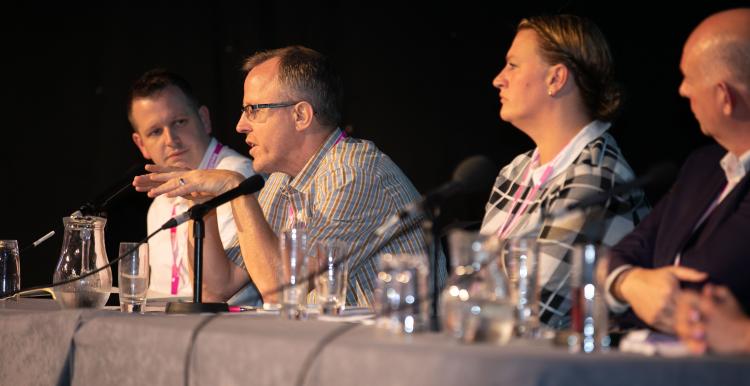 Healthwatch Rochdale are currently recruiting for a new Chair to join our existing board members in the development and management of the strategic running of the organisation.
The chair will help to lead and steer the direction of the organisation and will take part in public board meetings and participate in statutory meetings on behalf of Healthwatch Rochdale and will be renumerated for this work.
Healthwatch Rochdale are currently looking for a new chairperson who can:
Be the leader and spokesperson of the Healthwatch Rochdale Board and is expected to fully understand and represent Healthwatch Rochdale and its activities.
Ensure involvement and accountability
Line manage the CEO on behalf of the Board
Ensure the effective management of the business
Efficiently conduct Board meetings and subcommittee meetings
Remuneration Requirements
Complete annual peer appraisals with board members
Complete bi-monthly 121's with the CEO
Attend monthly subcommittee meetings
Attend external stakeholder events
Attend and support the working partnership of Healthwatch in Greater Manchester, monthly.
Attend strategic meetings across the health and social care arena of Rochdale and Greater Manchester 4 meetings per month.
Role Title: Chair
Hours: Flexible
Responsible for: Healthwatch Rochdale Board of directors and direct line manager to the CEO of Healthwatch Rochdale
Renumeration: £2000 PA
If you are interested in the position of Chair for Healthwatch Rochdale then please complete the online application form below or contact the office on 01706 249575 or info@healthwatchrochdale.org.uk closing date Monday 1st November.  
Interview date TBC.